Person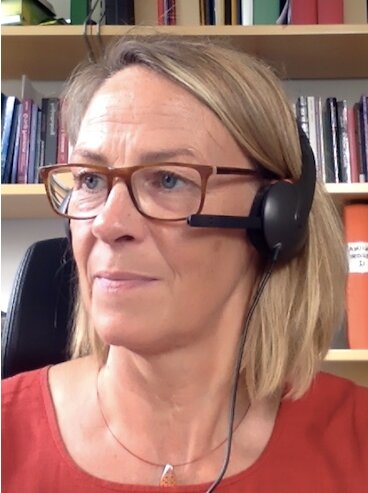 Lecturer
Division for Higher Education Development
Department of Educational Sciences
Contact information
E-mail lotta.abjornssonahu.luse
Phone +46 46 222 31 55
Visiting address
Sölvegatan 16, MNO-huset, Lund
Postal address
Box 117, 221 00 Lund
Internal post code 11
Educational consultant/developer since 2001. Registered Physical Therapist and Diploma in Physiotherapy Education. Teaching experience from (mainly) physiotherapy programmes in Sweden.
At the Division for higher education development (AHU) I am responsible for the Open Networked Learning course (see link!) and part of the Course workshops during autumn 2020.
Since autumn 2018 pro tem. system manager for eMeeting tool Zoom. In that capacity I give workshops and am part of the support structure via the Servicedesk.
This autumn (2020) I will continue training teachers within the frame of the Canvas project.
I'm part of a group with colleagues from the Accessibility Office and CERTEC discussing and educating around accessibility issues and Universal Design for Learning (UDL).
Lecturer
Division for Higher Education Development
Department of Educational Sciences
Contact information
E-mail lotta.abjornssonahu.luse
Phone +46 46 222 31 55
Visiting address
Sölvegatan 16, MNO-huset, Lund
Postal address
Box 117, 221 00 Lund
Internal post code 11
Links