Person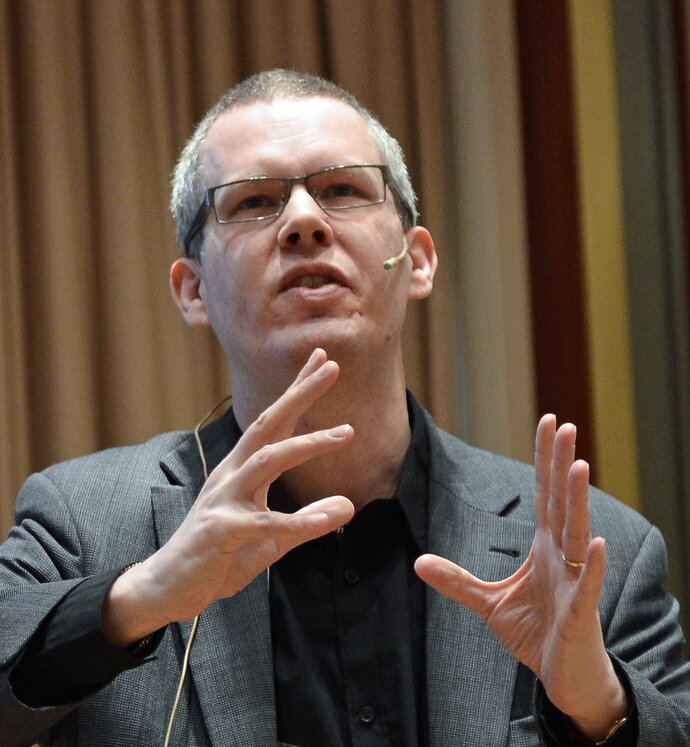 Coordinator
Educational Sciences
Department of Educational Sciences
Contact information
E-mail hans.tekeuvet.luse
Mobile +46 73 929 10 01
Visiting address Sölvegatan 16, MNO-huset, Lund
Postal address Box 117, 221 00 Lund
Internal post code 11
PhD in Educational Sciences 2019. Upper secondary school teacher in philosophy, religious education and Swedish 2002-2013. As a researcher oriented towards learning psychology, moral psychologi and teaching development. Taught, as a doctoral student, in the core education subjects.
Research
My profile in Lund University research portal
My research is about how teaching in general, and ethics teaching in particular, should be performed in order for the best long-term effects to be achieved. In my thesis on the didactics of ethics I show, by means of a non-randomized controlled trial, that the Three Step Model appears to be a more effective method than "regular" ethics teaching when it comes to increasing the long-term ethical awareness of upper secondary school students (according to the specific definition of ethical awareness that I use).
Other tasks and qualifications
LECTURES APART FROM THE REGULAR TEACHING (SELECTED)
"Ge skolelever sovmorgon - gynnsamt för både eleverna och kollektivtrafiken", at Transportforum in Linköping, January 2019
"Att undervisa för långtidsminnet", at Dammhagsskolan in Landskrona, October 2017
"Så lär vi oss - enligt Hattie", at nationella vägledarkonferensen in Lund, May 2017 and ämneslärarprogrammet in Linköping, October 2017.
"Spaced Learning - så fastnar kunskapen!", workshop with Paul Kelley as a part of the new teachers education, Lund, October 2015
"Om min forskning, i korthet" (rap version of my thesis project), at Science slam, Campus Helsingborg, September 2015
INTERVIEWS WITH ME RE. LATER SCHOOL START TIMES (SELECTED)
Ica-Kuriren 2017-09-28
Göteborgs-Posten, 2017-09-12
Vetandets värld, P1, 2017-08-21
SVT nyheter, 2017-06-17
Aktuellt, SVT, 2017-01-12 (guest in the studio)
Sydsvenskan 2016-10-16
Aftonbladet 2015-04-14
Rapport, SVT, 2015-03-20
MORE
Interviewed in TV 4-nyheterna re. compulsory preschool class, 2018-05-09
Participated in a panel debate in Almedalen re. public transportation and later school start times, 2018-07-03